Feeling a bit overwhelmed by all the daily paperwork and other tasks needed to setup accounts, process transfers and keep client accounts in good order?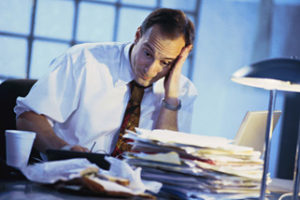 By handing over your Account Administration tasks to us, we can free up your time and your mind so you can get back to running your business.
Our Account Administration Support includes, but  not limited too:
Forms processing
Account opening/closing/changes
Transfers and other cashiering tasks
RMD's
Process Alternative Investments
Monitor and update Beneficiaries
Process Death packages
Assist with client queries, changes, and withdrawal requests
Check client balances for monthly auto-withdrawals
Assist with tracking and troubleshooting of deposits/transfer/etc.
Mail monthly and quarterly statements, invoices and portfolio reports
Confirm trade settlements and withdrawals
Upload management fees/invoicing
Handle client service issues
Create and maintain client CRM
Daily and bulk scanning
Billing and invoicing
We'll prepare forms for signatures, work with your custodian to get a task completed, while handling any hiccups that may arise along the way until everything is completed and in good order.
We work with a variety of custodians from TD Ameritrade, Schwab, Fidelity, SEI and more!
Account Administration is just another way we can help Financial Advisors do the things they don't want to do, have time to do, or know how to do without the added cost of hiring, training and maintaining an employee!