Celebrating 25 Years in Business and Still Growing!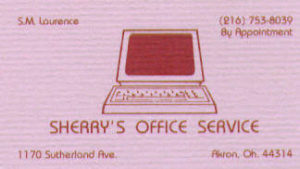 Long before the catch phrase "Virtual Assistant" came along; Sherry Carnahan was paving the way from afar.
In 1992, with a box of business cards, a typewriter and a newly purchased word processor, Sherry Carnahan opened for business offering office services to contractors working out of their trucks. The phrases "Virtual Outsourcing" and "Virtual Assistant" hadn't been coined yet but that was exactly what she was doing. Instead of sending tasks via email or through online CRM's, contractors would call in, fax or mail their various tasks.
In 1996, with the help of the internet and readily available personal computers, Carnahan changed the name of her growing company to —Gal Fridays,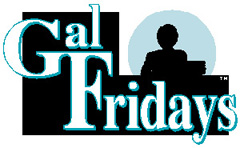 " The Paperwork Professional". With over 25 years of experience working with financial professionals, she planned a strategy to target the Financial Planning industry nationwide. Within two months of launching a new website, Gal Fridays contracted with the first of what would eventually be a long line of out-of -state financial advisor clients.
In December 1999, after an intense naming and branding campaign, Car

nahan changed the Gal Fridays name to Total Office, Inc. to reflect the exemplary, broad-range capabilities of her virtual office. It is also a name that would grow with Carnahan's vision for her company that had forged a niche in serving the unique needs of the Financial Planning industry.
With her company continuing to grow, Sherry's husband James joined the company in 2006 shortly after retiring from the U.S. Military with over 21 years of service. His expertise in training, operations, processes, and security quickly lead to his promotion to head the company's Operations department.
Today, Total Office, Inc. is a premier Financial Virtual Assistance company with Financial Advisor clients all over the country that include Independent, Fee Only and Broker Dealer advisors both large and small.
~~~~~~~~~~~~~~~~~~~~~~~~~~~~~~~~~~~~~~~~~~~~~~~~~~~~~~~~~~~~~~~~~~~~~~~~~~~~~~~~~~~~~~~~~~~~~~~~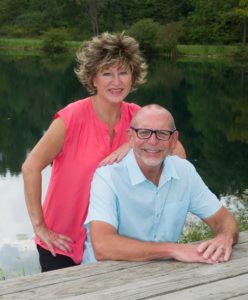 When not running their companies, James and Sherry can be found cycling along the Ohio-Erie Canal Towpath near their home, participating in one of James' Marathons or Ultra Running events, writing or traveling in their motor home visiting their six children and three grandchildren.
They also enjoy donating their time and resources to animal rescues, Operation Orphan Wildlife Rehabilitation, Inc. (a rehabilitation center for orphaned and injured wildlife), and the Kenmore Community in which they live.
Save
Save
Save
Save
Save
Save
Save
Save
Save
Save
Save