---

♦ Approved TDA Affinity Partner

TD Ameritrade Institutional provides comprehensive brokerage and custody services to more than 4,000 fee-based, independent Registered Investment Advisors (RIAs). Our advanced technology platform, coupled with personal support from our dedicated service teams, allows investment advisors to grow and manage their practices more efficiently and effectively, while optimizing time with clients. We provide a robust offering of products, programs, and services designed to help advisors build their businesses and do the best possible job they can to help their clients with their financial goals.

♦ NAPFA's Members Only Benefit Provider
The National Association of Personal Financial Advisors (NAPFA) is the country's leading professional association of Fee-Only financial advisors—highly trained professionals who are committed to working in the best interests of those they serve. Since 1983, Americans across the country have looked to NAPFA for access to financial professionals who meet the highest membership standards for professional competency, client-focused financial planning, and Fee-Only compensation.

♦ Official Virtual Administrator Since 2003
Founded by David Drucker (now retired) and Joel Bruckenstein, two of the financial planning industry's best known practice management and technology gurus. Authors of "Virtual Office Tools" and "Technology Tools for Today", T3  also produces the new T3 Technology Hub and hosts the two of the Industry's Best "Technology Tools for Today" conferences every year.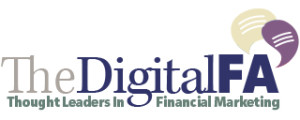 ♦ Our Founder, Sherry Carnahan, Thought Leader in January 2015 
TheDigitalFA  website brings together some of the best minds in the financial services industry to share tips, strategies & best practices in order to build your Financial Advisory practice. Our Thought Leaders provide current thinking on Mobile, Cloud Computing, Crowdfunding, Crowdsourcing, Outsourcing on the go, Social Media, Social Networking, Practice Management, Big Data and Cool Apps and trends not known today that will impact the financial advisory practice of the future.  TheDigitalFA further differentiates itself as our articles, podcasts and white papers take into account the unique rules and regulations the SEC and FINRA place on Financial Advisors and Advisors.
---
Links that are accessible on totaloffice.cc contain information created, published, maintained, or otherwise posted by companies or organizations independent of totaloffice.cc. Total Office, Inc. does not make any representations or warranties as to the accuracy or completeness of any information prepared by any unaffiliated third party that is linked to its web site, or incorporated herein.