Ms. Carnahan, founder of Total Office, Inc., literally carved open
the market for Virtual Assistants for financial advisors
back in 1992 – quite clearly a pioneer in helping advisors
manage their business and serve clients."
– Blane Warrene
Blanewarrene.com
Small Team, Big on Knowledge and Experience
We thrive on the difficult, out-of-the-norm problems that inevitably arise in an advisor's office. We love the challenge of helping to bring stability, consistency and clear processes to your office. We like a job well-done!
If you envision your office running like a well-oiled machine where clients are seamlessly taken care of, accounts are up-to-date, processes are in place and there's someone in the background providing possible solutions to problems that arise while growing your firm, then you have come to the right place.
We're a virtual assistant company based in Akron, Ohio with a small, flexible, highly-adaptive team who values a strong work ethic, communication and building strong relationships with our clients.
Pioneering the Virtual Assistant Industry Since 1992
Total Office, Inc. is best known for pioneering the virtual assistants' industry with a niche in the Financial Services industry.  Since 1992 we've been helping advisors manage their businesses and serve their clients. We treat your practice as if it were our own. We cheer the victories of bringing on a new client, getting quoted in a news journal and meeting your personal and business goals. We are passionate about helping our clients meet or succeed their goals and giving their clients the best customer service, ever.
When you hire us, you're not just getting a team that helps you fill out forms, schedule appointments or send out newsletters. You are getting a team that is passionate about the growth and happiness of each and every advisor with whom we contract.
We succeed when you succeed and that's one reason why we work so hard to make each and every client a happy client.
Ready to get happy?
Simply schedule a conference call and you'll be on your way!
Still need convincing?
Read what people have been saying about Total Office throughout the years:



"I entered the world of "outsourced" virtual assistant services with a substantial dose of skepticism. I'm happy to tell you I was wrong. Although new to your service I am delighted with our relationship. I am now taking a hard look at my organization and processes to see what other tasks you can do more efficiently and more cost effectively than I can. Thanks for your patience with me."
Dan Elliott, CBI, M & AMI
Sunbelt Business Brokers and Advisors
"Sherry Carnahan is my right-hand partner in keeping my business flowing smoothly. I detest bookkeeping, and she excels in it. This way I don't have to even think about struggling through something I don't enjoy, and can concentrate on doing what I do best. Her website design is very good and very reasonable. We worked together in an easy partnership to get this site up and running. Working mostly by email was an extremely flexible, time efficient mode of operation. Since Sherry redesigned my site, I've had total strangers compliment me on the design, organization and writing. Some of it was mine, some Sherry's. But that's the beauty of Total Office…the blending of ideas and talents. She is truly my invisible employee. I say it, and it is done. It's quite a load off of my mind every time
Bonnie J. Hilliard
Pipeline Publicity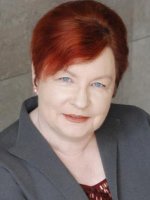 I am very happy to be working with Total Office, Inc. (why did I wait so long?).
Pat Jennerjohn
Planning Partners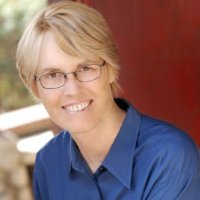 Total Office, Inc. scanning services were great. I was leaving on a spring vacation soon, so we agreed they would get the job done while I was gone. Since we had worked together in the past, I felt totally safe having her file the docs into my on-line Redtail imaging files as well as transfer documents that had been piling up on in my desktop PaperPort program. She accessed my desktop through GoToMyPC, did the job and everything was done within the week I was away. The total cost was less than two hours of my time. Except for one original doc that I need to keep, everything else was shredded. I had also sent her a stack of shredding that needed to be done. Thank you, Sherry and your staff for your great help to me.
Margie Mullen, CFP
Mullen Advisory, Inc.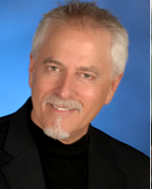 "I have been using Total Office Inc.'s Virtual Office Support services since June, 1997 to: 1) Provide services to my planning firm's clients, 2) Offer subscribers a monthly technology newsletter, and 3) Provide financial advisors and broker-dealer executives with educational conferences designed to connect these participants with technology companies serving the financial services industry. Total Office employs a fine attention to detail in everything it does for me, giving me the confidence that client transactions and other business dealings are being handled with the highest level of professionalism. I can whole-heartedly recommend Total Office's services for their value and the high standards they hold to."
David J Drucker, MBA, CFP ©¿©¬
Sunset Financial Inc. | VIrtual Office News, LLC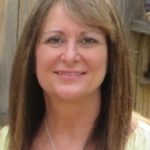 "Total Office offers my company an expertise that was needed to launch my web site business. Not only do they have creative ideas, but they know the web site business inside out. I am continually having customers be able to find me simply using the key words we set up, so I know that my site is active with all the search engines they provided for me. Many times I have had question about different approaches to take in advertising my web site and making affective changes. Total Office's broad range of knowledge has been extremely helpful in saving me time and expanding my customer base. They are very helpful and a pleasure to work with."
Sharon Klusmann
Cornerstone Baskets

I run two businesses, travel extensively for pleasure and have no employees. For my peace of mind I need to know that someone other than myself can access my data, complete forms, mail letters and generally take care of back office stuff if I am unable to do so. Total Office provides that reassurance."
Malcolm Greenhill CFP, MBA.
Sterling Futures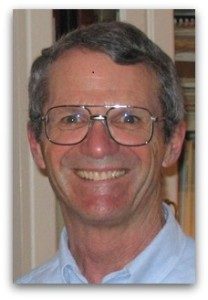 "We use Total Office, Inc. to help us with our quarterly newsletter so we can stay in touch with clients. I use to do it all but I now do only the tasks that I do well. I write the articles and proofread the drafts. Total Office does the composition, interacts with the printer, stuffs, addresses, applies postage to and mails the envelopes. The modest cost for that service is easily recovered by making it possible for me to work with more clients. Organizing of events is done by Total Office using well-designed checklists and schedules. Everything that needs to get done is accomplished on time. I rarely have to wait more than a day for a response from Total Office. Usually I have an answer in a couple of hours."
Gary R. Smith, CFP
Pleasanton Financial Advisors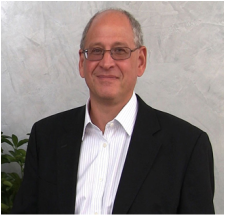 "Dave Drucker and I have used Total Office, Inc. for many years to help us run our T3 Newsletter and to perform various tasks related to the T3 Conference. Sherry and her team have always met or exceeded our expectations. We greatly value the services that Total Office provides to us."
Joel P Bruckenstein, CFP, Writer, Author & Entreprenuer
Technology Tools For Today
Save