Dear Readers:
As many of our clients and associates already know, we at Total Office usually spend a few extra days with our families near holidays throughout the year.  We like to take advantage of our clients' offices being closed to slip in a few days of vacation time.
This year, our office will be closed on the following days.
Christmas Holiday:
Friday, Dec. 22
Monday, Dec. 25
Tuesday, Dec. 26
Note: We will be working "reduced hours" Dec. 27th, 28th and 29th so turnaround times may be slower than usual.
New Year's Holiday:
Monday, Jan. 1
Tuesday, Jan.2
As always, James is available for an urgent issues that may arise.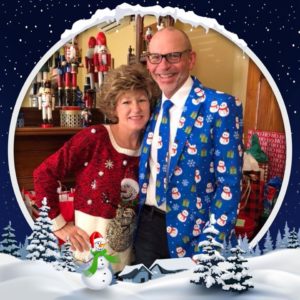 Whatever holiday you are celebrating this season, we wish you a very happy one!
Sincerely,
James and Sherry Carnahan
Spread The Word - Feel free to share!