By Sherry Carnahan, aka David Drucker's Assistant
Editor's note:  This article was published one year ago today in honor of our long time client David Drucker.  We thought it would be fitting to publish it today. We hope you enjoy reading a bit of our history.
The Financial Services Industry will be losing a great leader and teacher this year. David J. Drucker, CFP, entrepreneur, writer, author, friend and so much more, will be retiring. If you aren't familiar with Dave, he is currently Editor of the monthly T3 Newsletter with business partner, Joel Bruckenstein, as well as co-producer of the two annual technology conferences – "T3" Technology Tools for Today ® Advisor Conferences.
I am proud to say that I have been David Drucker's virtual assistant for the past 16 years. So, when I first heard the news of his retirement, my heart sunk a little. I tried to imagine what my days would be like without this influential person who has been my partner and friend for all these years. As I mulled the situation over, I started to ask myself "How do you celebrate someone's retirement when you live thousands of miles apart?" As I pondered this situation it suddenly occurred to me that maybe the best way to honor his retirement was by sharing our story and how much he has meant to me and others in the industry.
How it All Began
I believe that anyone who is successful in life (whether it be a business owner, actor, writer, etc.) can think back to at least one person or event that caused them to have that 'big break', the action that catapulted them towards success.
For me, one of those 'big breaks' came to me in the form of an article and two phone calls that I received back in 1999. I was in my seventh year of running my Virtual Assistance business and I had just launched my first website a few months prior. My goal was to reach prospects throughout the United States. The website was successful and attracted the attention of a reporter from Tickler Magazine. The reporter called to interview me for a piece she was writing on virtual assistants in the Financial Services Industry.
The article, titled "Bye, Gal Friday, Hello Virtual Secretary – Finding and Keeping Good Administrative Help", was published in May 1999. A few weeks later I received a phone call from a soft spoken man named David Drucker. David had recently relocated his family from Maryland to Albuquerque, NM after leaving his former practice, Malgoire Drucker, Inc. With most of his clients located in Maryland, he had no plans to open up a brick and mortar office or hire employees for his new practice, Sunset Financial Management, Inc. Instead, he was interested in creating a 'Virtual Team'. We talked a few more times, he checked out my references and we started working together in June 1999.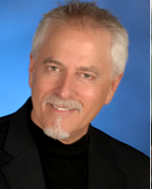 Dave Was Different
I immediately realized that Dave was different from most of the advisors I had worked with because he was also a writer. Dave wrote about practice management and the value of working virtually.
Through his writings and teachings about the virtual office, many advisors were able to obtain my business and contact information, leading to referrals and new business growth. At one point Dave said to me, 'If I continue to give your name out and you grow, I don't want to fall to the bottom of your list". So we made an agreement that no matter how much my business grew, as long as he was with me, his work would always be number one. I hope I fulfilled my promise because he sure did fulfill his.
When I first started working with Dave, it was primarily to help him with client service, billing, and marketing related issues. I eventually started helping him with custodian and account administration paperwork. It was during one of our conference calls that Dave gave me a tip: "Advisors spend a lot of time filling out, processing, tracking, and following up on all the account paperwork. If you focused your attention in that area, it might turn out to be the niche in which to grow your business even more". By this time I was getting to know Dave pretty well and had learned just how knowledgeable he was. So, when he gave me this tip, I didn't hesitate to follow through on it. Just like Dave predicted, business grew.
The Power of Two
His influence in the world of the Virtual Office didn't stop there. By late 2001 Dave partnered with Joel Bruckenstein to write their first book, Virtual Office Tools for a High Margin Practice. Together their insight and wisdom into the future of technology made a huge impact on how advisors work today. By informing advisors about the different outsourcing tools and services, they not only showed advisors how to run a more efficient practice, but the vendors of the products and services that they mentioned, including yours truly, grew as well.
After Thirteen years, a technology newsletter, three subsequent books, awards and ten years of 'T3 Technology Tools for Today' Conferences, Dave and Joel are still impacting the Financial Industry in a big way. It's hard to imagine what the industry will be like without Dave's forward thinking guidance and advice.
So, What Is His Legacy?
Dave's distinguished service and contributions to the Financial Services Industry and its advisors will forever be his legacy. While he will be enjoying a new chapter in his life by giving back to his community, participating in animal rescue, and spending time with his family, the knowledge he shared with others will live on in past articles, books, videos and memories of how we do business going forward.
On a Personal Note
Dave, from someone who has treasured and valued our working relationship and growing friendship, the void you are leaving will be great and I for one am really going to miss you!
Copyright 2015 Sherry Carnahan
Writer, Entrepreneur and a Pioneer in the Virtual Assistant Industry since 1992, Sherry Carnahan has forged a niche in providing "Virtual" Office Support and Marketing Services to Financial Advisors throughout the United States. To learn more about her companies visit www.totaloffice.cc
Spread The Word - Feel free to share!